In 2015 I made a bold admission, at least at the time, that I didn't wear Air Jordans. The statement was met with ridicule from a chorus of sneaker people, both those who remembered Michael Jordan dunking from the free-throw line and those who were a twinkle in their parents eye when he was on the Wizards. A few months earlier, Nike made a stronger statement: that it would build its brand up to $50B in revenue by 2020, and a major part of that would be doubling the profits of its coveted jewel, Jordan Brand, to $4.5B. The brand raised its prices, made more sneakers than ever before, and lost its luster in the process. Can the once mighty Jumpman, the origin of mainstream sneaker culture in America, regain its cachet in an ever-changing sneaker market? It's not as easy as it seems.
It all started when Jordan Brand, to much praise, addressed its longstanding quality issues bumped its retail prices up to over $220 for its retro sneakers. It was a welcome move from connoisseurs who had grown tired of glue stains on shoes and leather quality that wasn't up to their expectations. This "remastered" project, as the brand calls it, was spread across the brand's entire retro series, but it luster soon wore away. The program started off with new colorways of classic Air Jordans, rather than the originals that people had hoped for. The sneakers started sitting on shelves, resale prices plummeted, and Adidas's brand value started to skyrocket and had became equal to Jordan Brand's value this year. A lot of things were visibly going wrong for Jordan Brand, even if the company was able to sell over a million pairs of the "Space Jam" Air Jordan XIs last year. The nostalgia, or at least the fervor, for Jordan Brand was starting to fade in favor of the market's obsession with lifestyle running shoes.
"They represent a moment in time that people have an incredible amount of nostalgia for. That's always going to have a place in the sneaker world. It's part of a cycle, and we're no longer at the peak of that curve anymore," says sneaker YouTuber Jacques Slade. "I don't think the market is that into retro basketball sneakers anymore. There was a hype for Jordan Brand, it got to so much of a frenzy, and it caused so much turmoil around the brand that it started to turn people away. It became frustrating because you couldn't get what you wanted, so you started to look for other alternatives."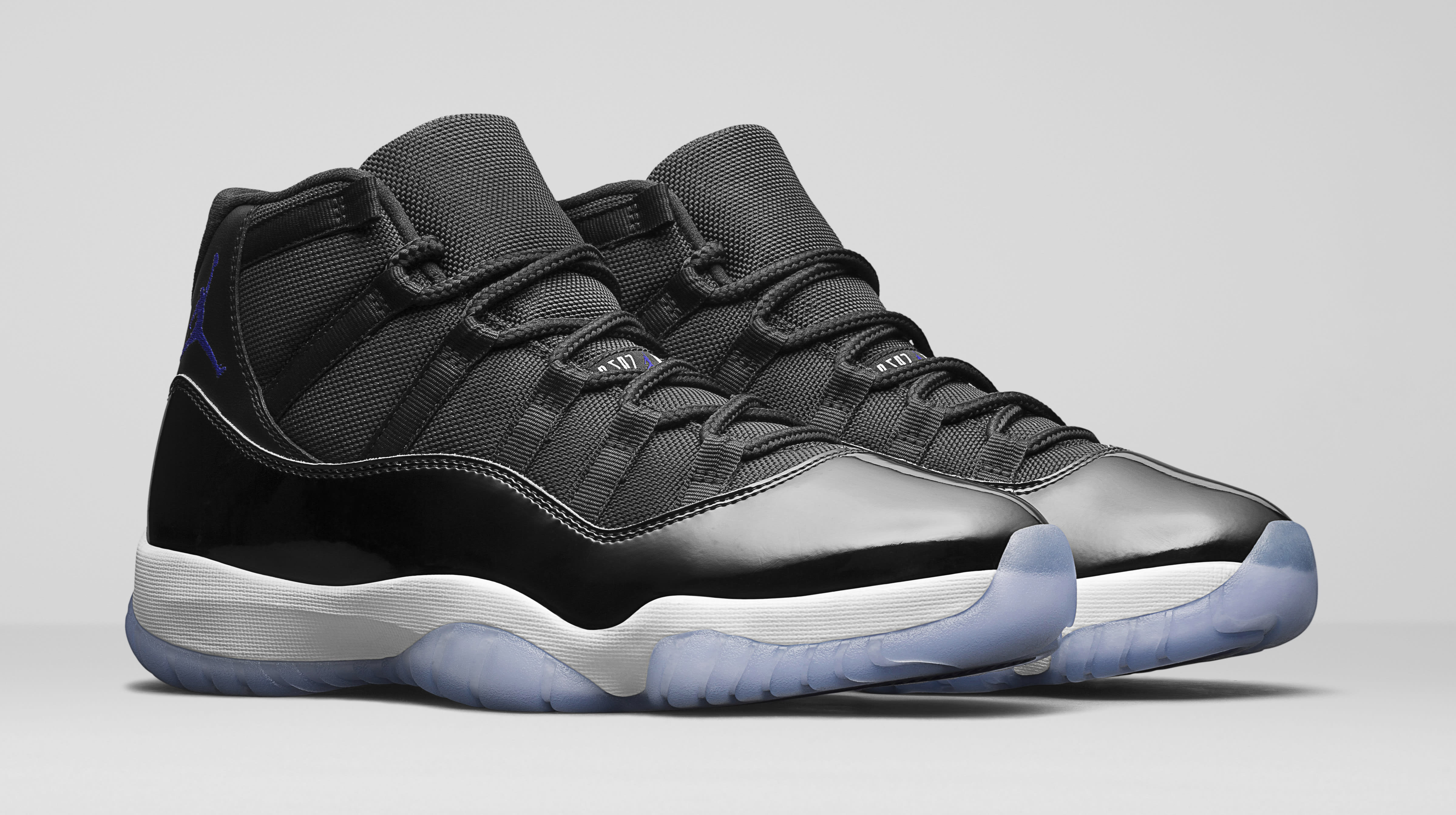 Adidas released the Yeezy Boost and Ultra Boost the same year that Jordan Brand set its lofty sales goals and started to slide, and the brand's once-popular bulky basketball sneakers started to feel old and dated. This occurred just as Jordan Brand started to stock retailers with higher numbers in general release sneakers, while making its coveted collaborations harder to find. "Our Jordan business has been been slow," says Rick Williams, who's the co-owner of Burn Rubber, a sneaker boutique in Detroit. "People only go crazy over the stuff we don't get, like the Kaws Air Jordan IVs. That product doesn't come to Detroit."
There have been a select few releases, such as the previously mentioned Kaws x Air Jordan IVs and the "Satin" Air Jordan 1s, that have drummed up some hype for Jordan Brand, but they've been released in such small numbers that the average consumer hasn't had the chance to purchase them. One of the most talked about Jordan sneakers this year has been a "Do the Right Thing" edition of the Air Jordan IV that came with a scuff to emulate the character Buggin' Out's shoes in Spike Lee's 1989 film. "The brand's still making dope shoes, but there's no distribution on them," says Williams. "Look at the 'Do the Right Thing' Jordans. That's a good story, but how many people can get their hands on it? You're gonna turn people off. I'm not going to stand in line for an extra-limited shoe. The brand stopped doing a lot of what helped make it successful. Boutiques played a big part in building up the hype around Jordan Brand, and that's been lost over the past few years."
Williams isn't wrong about the brand's move away from independent retailers, as its increasingly launching more and more Jordan-only stores across the globe. It should be mentioned, though, that the "Satin" Air Jordan 1s from 2017 only released at two mom-and-pop stores.
The shift from a Nike-and Jordan-heavy scene to one with brands such as Adidas in the States seemed to slowly happen over the past few years, but the change seemed abrupt to those overseas. I expected a stronger presence of Jordan and I didn't see it much "There was always Nike and Jordan in New York, it was a stronghold for those brands," says Paul Ruffles, who previously served as the brand and art director at European sneaker boutiques Size? and Foot Patrol, about his visit to New York City this year. "I walked from Midtown and some people had Nike on, but when I got to SoHo, everyone was wearing Vans and Adidas and a little bit of Converse. It felt like I was in a different place."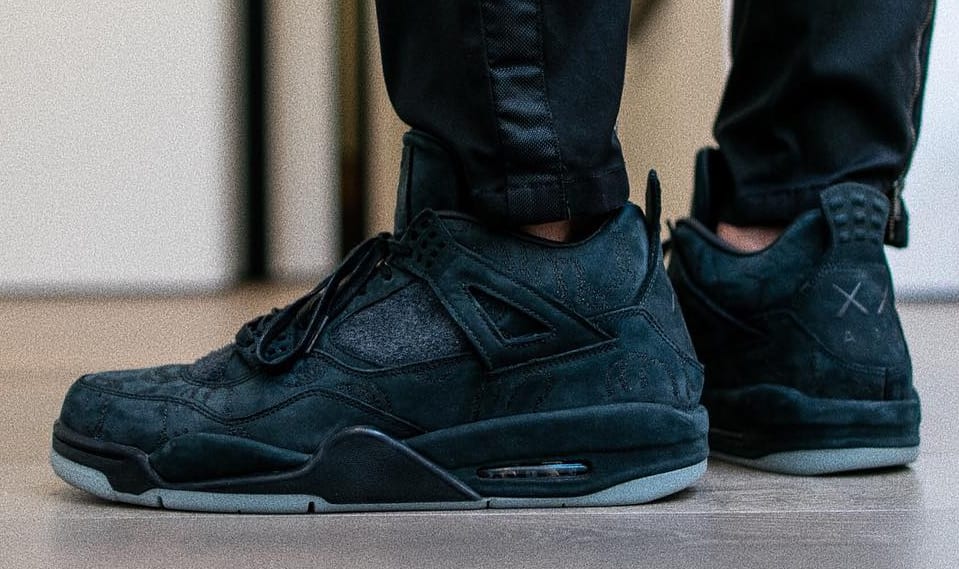 The switch from Jordans to sneakers with Boost has helped grow the popularity of Adidas, which recently caught up to Jordan Brand in terms of sales in the U.S., but it might not only be Kanye West that made the sneakers sell at a fast pace. In fact, Jordan Brand may have sabotaged itself in the process. "Boost happened at the right time. It also came at a time where people were so frustrated with the supply of Jordan Brand, and it allowed the transition to Boost to happen more efficiently," Slade says.
There still are some things that Jordan Brand does well, and the sneaker line's 30 years in business is a testament to that. But, still, those instances are centered around limited-edition shoes, with the exception of the "Space Jam" Air Jordan XIs at the tail end of last year. Jordan Brand is proving that it still is great at storytelling, but it's being focused more so around unattainable product, which was one of the biggest complaints about the brand in past years. "There's a perception that there's no energy around Jordan Brand, and I don't think that's right. There's still hype and storytelling, and the moments with the Kaws collaboration and the 'Satin' 1s used to be with everything," Slade says. "People only see it in spurts now. Those moments are there, and they need to build off of it."
One criticism of Jordan Brand lately has been that the brand is focusing on newer product that isn't resonating with consumers that know the company strictly for retros. The brand has tried its hand at lifestyle running shoes, but it's not resonating with consumers. A running shoe with a Jumpman logo on the back is awkward at best, and it hasn't translated to the diversification that Jordan Brand was looking to achieve with its product. At least not yet. "I would like to see the brand to get to a place where heritage is 40 percent of their business, with 60 percent being new product. I would love to see them be looked at as a performance brand for the future," Slade says. "They have such a rich history that it's almost hampered their movement in the future. The consumer doesn't trust them to create a VaporMax or Ultra Boost."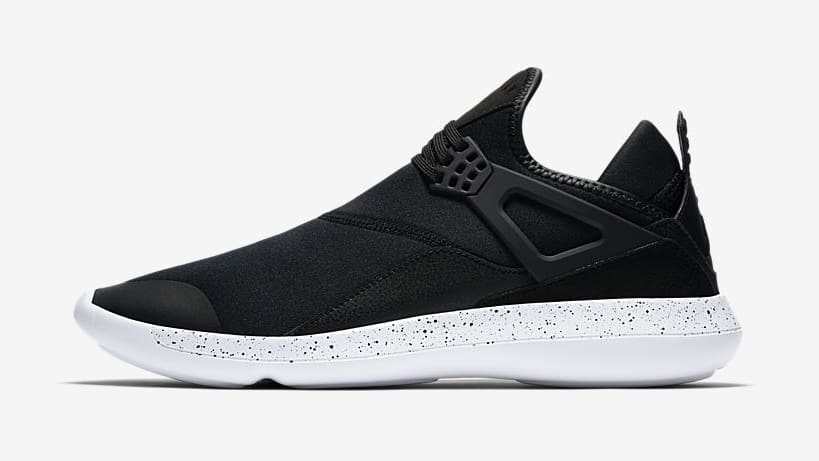 There are certain Jordan sneakers that will always sell -- 1s, IIIs, XIs, -- and they've helped sneaker retailers in the past, but the brand's growth strategy has also hurt some shops, which had to take on product that was hard to sell. "People want retros, but [Michael Jordan] only played for so long. No one's fighting over the new Blake Griffin shoe," Williams says. "There were times where we stayed in business because of Jordan Brand, but there have been years where Jordan hurt us with all the other stuff that we had stock in the store."
The future of Jordan Brand might not even be about Michael Jordan himself. Rather, the brand's signing of rappers such as Drake and giving sneakers to Travis Scott has seen an uptick in conversation around releases associated with the artists, while it's been tougher to drum up the excitement around shoes that have historical value. It has signed basketball stars such as Russell Westbrook, Jimmy Butler, and Carmelo Anthony, but has continuously had a hard time marketing them in the shadow of MJ. "Jordan Brand is a heritage brand, and those moments will always resonate with people. Whether they sell out is a different story. I don't know if a 'History of Flight' XIII is the one to make the wave. They could have done a 1, III, IV, or XI, and things would have changed. If those didn't do well, that's a different conversation," Slade says. "People love Travis Scott. The people that he speaks to could care less about a 'Gatorade' VI, so that makes perfect sense."
Jordan Brand isn't going anywhere anytime fast. They'll still make a handful of shoes this year that will dominate the conversation on the Internet and be surefire successes for sneaker retailers, but it's not the same as it was four or five years ago when a retro Air Jordan was the only thing that mattered on Saturday. It's unlikely that the company will go back to making all of its shoes in fewer quantities, and Nike's aggressive sales figures have the brand searching, grasping for what's going to build it into the global giant that it's attempting to become. Jordan Brand has always set out to make sneakers for The Greatest Basketball Player of All Time, but that's becoming a tougher sell in 2017.