John Elliott's latest collaboration with record label Omnidisc aims to tell a story much deeper than clothing and music.
The upcoming collection is inspired by Elliott and Omnidisc founder Danny Daze's trip to Berlin in September 2015, where they saw the Syrian refugee crisis first-hand. "It was a strange friction that was completely foreign to me," Elliott says. "You don't see that stuff in L.A. often."
Properly titled "Wanderer,"the collaboration is about traveling outside of your comfort zone, and Elliott's goal was to create an easy-to-wear collection that embodies that thought process. "Even though people can look at it and say it's just hoodies, tees, and sweatpants, I think it's way more meaningful than that," Elliott says, adding that he hopes people can appreciate and focus on the story behind the collection because "it's deeper" than clothes. 
Elliott, who has now been friends with Daze for a decade, was a fan of Daze's music. Eventually, the pair met through a mutual friend in Miami and began working together. In 2012, Daze made his first mix for Elliott—something very different for a new brand with a relatively small image. Three years later, Daze also provided the soundtrack for Elliott's Spring/Summer 2016 show, "Running Through Vietnam."
Although they have worked together in the past, Elliott says this new collaboration is much more personal and is a step out of his and Daze's comfort zone. "I think that's what's cool," he says. "Both Danny and I were down to do something new, and do something sort of uncomfortable."
Each of the pieces in the collection—the Kake Mock Pullover Hoodie, Raglan Crewneck Sweatshirt, Classic Crewneck T-Shirt, and Oversized Sweatpants—will feature Omnidisc's logo, which is the first time Elliott has used outward branding on his clothing. "It is absolutely new territory, but it doesn't make me uncomfortable," he says. "I've never felt this was the move for us, but in this instance it is."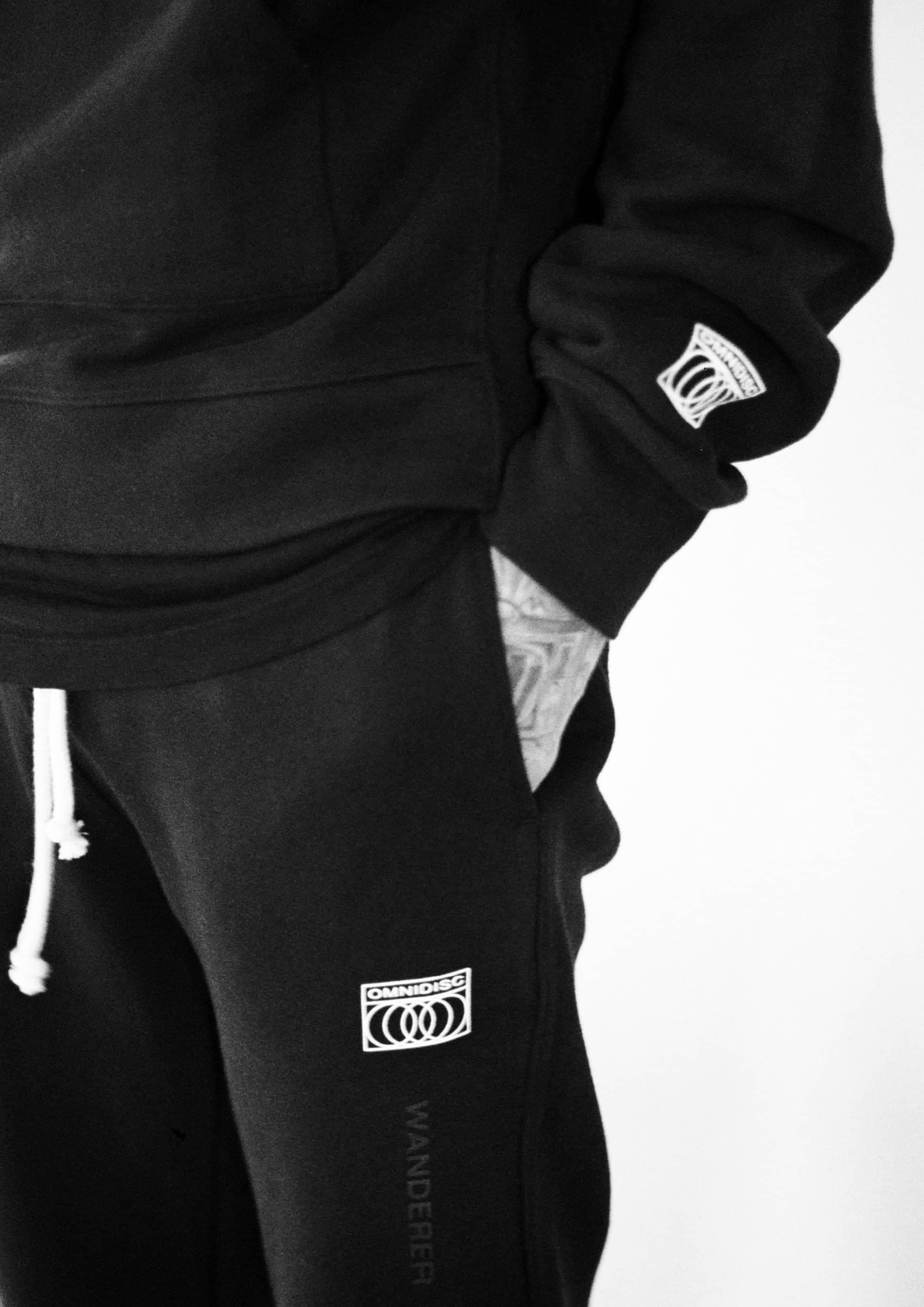 Daze's accompanying 12-track mix was also inspired by Berlin, and furthers the storytelling process by blending German techno influences with his Miami sound. "Everything came from the sounds of that trip and those videos except the kick and the snare," Daze says.
The four-piece "Wanderer" collection will be available exclusively on the John Elliott website on May 9.