Online marketplace Zazzle is the latest to take a shit on black women. In this case, the shopping site is actively using white models to promote shirts that feature the phrase "black girl magic" and other female empowerment messages aimed at African American women. Is nothing sacred? 
YouTuber Jackie Aina (also known online as La Bronze James, lit) first called Zazzle out on Twitter late last month and others soon chimed in after her.
well in that case pic.twitter.com/2xI849O0we

— La Bronze James (@jackieaina) July 25, 2017
Care to explain @zazzle? pic.twitter.com/7aZSQxahd5

— IG: TheJessLyfe (@TheJessLyfe) August 2, 2017
.@zazzle TRIED IT.

Tried. IT. 😂 pic.twitter.com/ONeRX8kYiO

— CAll ME PICKlE (@kosherDYL) August 1, 2017
How are you going to use white models to sell black empowerement shirts?¿ #Zazzle pic.twitter.com/Jwg55ALUTt

— ⵙⴰⵎⴰⵔ🇹🇳 (@sammynoura) August 1, 2017
This is America and everyone deserves a fair shake. So in Zazzle's defense, it appears they (lazily) use the same stock models for many different prints sold throughout the site. A spokesperson for Zazzle basically confirmed that, telling Mic.com that the site is very DIY for designers, allowing them to customize their own merchandise and use a computerized system of stock models to promote their products. 
"In the case of the T-shirts in question, each designer is shown a series of pre-posed randomized model shots upon which their design is placed," the spokesperson said. "It's always possible that gender, race, and other attributes of the model do not match up to the specifics of the design, given the ratio of our millions of designs to the 100 or so T-shirt styles we offer."
No shit. Not only were these shirts modeled by white women, they were also modeled by white men and non-black boys.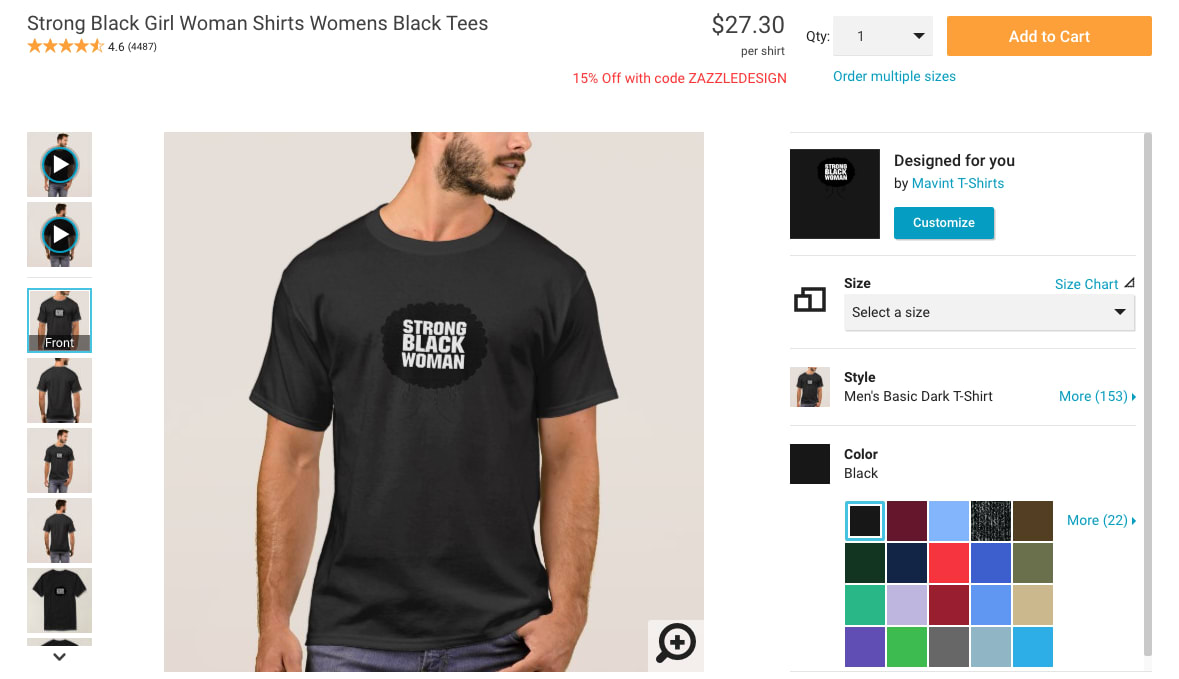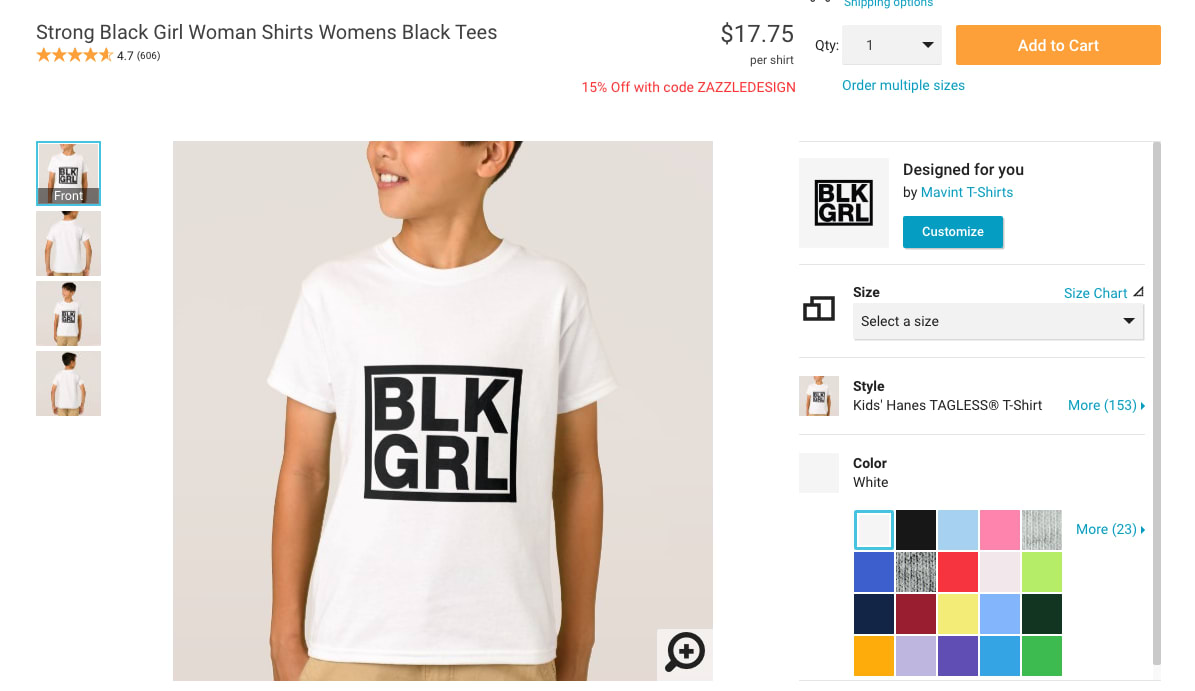 Randomized, sure. But still wrong as fuck. The Zazzle spokesperson emphasized that the site was "working diligently on an interim fix that doesn't mismatch out-of-context content to models; some of the designs may be down temporarily while this is underway. At Zazzle, we're committed to diversity and are working diligently on increasing the diversity of the preposed model shots within the T-shirt range itself."
Thanks, Zazzle. Can't wait. In the meantime, I guess we're stuck with these models.